character
shipyard
achievements
assets
log
NPC bot

9,656,733
Prisma Machina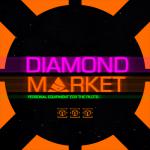 None
Roleplay Gear
Gear is currently unlocked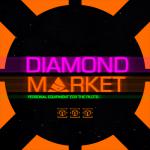 HoloStream Uplink
This device is essential for those wanting the highest quality streams of Aisling Media, specifically The People's Media. It can also be used to start your career as a reporter by getting direct access to the live stream while on location of the action.
Consider owning one of these if you are trying to sell a story to Alicia Mellor.

x 100
(100%)
Holo-Me Extender
This equipment can be installed at your location to extend your Holo-Me interaction ability in CMDR rented locations outside of the Diamond Plaza Hub. It is also useful for interacting with certain characters securely, especially characters in shadow.
Use this item to make your communications more secure as Holo-Me operates on a quantum network. The only way a hacker can intercept your transmission is by using an Encryption Cracking Unit.

x 500
(100%)
Camera Drone
No Damage | 500m Range | 8hr Battery
This device acts as a media capture unit. It is small enough to be carried by the user and is armed with a high powered recorder making it an ideal supporter for any private journalist. Coverage from the sky is perfect for any event and the footage can be highly desired if the owner knows how to make a sell. This drone can work for 8 hours at a time and reach 500 meters from the user.

x 1,000
(100%)
Pulvia Pulse 3305
Class: Super
Engine: Electric
Fuel: Lane Power/Battery
Speed: 131 m/s
Self Driving: Yes
Seats: 2 (4)
Pulvia has a cult following among the wealthiest in the galaxy. Their cars are among the fastest among super cars and are loaded with the latest trends for options including the ability to change colors at will. The Pulse 3305 is regarded as the classiest car of 3304.

x 1,000,000
(100%)
Bio