character
shipyard
achievements
assets
log
CMDR Valen Calabrica

1,370
29,476
Nae-fort-thou#5429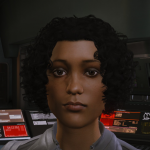 Amethyst Vassal
Roleplay Gear
Gear is currently unlocked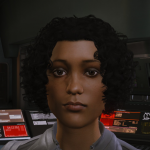 Callaghan Auto Pistol
Light Kinetic Weapon
+ Damage
This standard Callaghan sidearm is a must have for personal defense for anyone when outside of the security of installations. It is a reliable weapon that uses common types of ammunition making it simple to use and maintain. It can fire quickly and is easy to reload, though it does low damage.

x 100
(100%)
Forculus HoloCard
For the odd individual with an appreciation of the simple things, or perhaps a sense of humor, the HoloCard will surprise your friends with 3D projected confetti, music, and a video recording from you! The card itself is only a few inches wide and celebrates the otherwise uninteresting Forculus system with an animated image of its only habitable city, Irrational Exuberance.

x 5
(100%)
Forculus Chronometry Wrist Clock
Fabricated by the Forculus Brothers on Irrational Exuberance in the Forculus System, this highly luxurious time piece is designed specifically for classy individuals from the Federation of Independent Pilots. They are intentionally rare to protect their value while knockoff versions are more common. Some designs are susceptible to gravitational fluctuation but this model only simulates traditional function with clockwork. The display itself is holographic. Supporters of the product may get a significant boon to relations with its maker.

x 2,000
(100%)
Holo-Me Extender
This equipment can be installed at your location to extend your Holo-Me interaction ability in CMDR rented locations outside of the Diamond Plaza Hub. It is also useful for interacting with certain characters securely, especially characters in shadow.
Use this item to make your communications more secure as Holo-Me operates on a quantum network. The only way a hacker can intercept your transmission is by using an Encryption Cracking Unit.

x 325
(65%)
Armored Jacket
This advanced jacket integrates sophisticated defense pads for medium defense and low style. It can be worn in conjunction with armor modifiers. It is popular among pilots who expect to see some action.
Utility Slots: 3

x 800
(100%)
💾 Pirate Treasure Location
Crystal Memory Bank full of information copied by Nikki Bonnefesta.
[Memory Drives are required for storing data packages which can be delivered to a mission provider.]

x 500
(100%)
Knife
Light Kinetic Weapon
+ Damage
Every pilot should consider keeping a knife on hand as a last resort. This weapon can cut through flight suits and some armors with ease.

x 10
(50%)
Directional Burst Shield
Light Thermal Defense
+ Defense
A directional burst shield is an instrument worn on the off hand that can project a body sized thermal wall as a personal shield using small disposable shield banks. Unlike more sophisticated shields like ones found on vehicles, the shield prohibits the user from returning fire through the shield while it is active. Turning the shield on and off is a simple task of ejecting spent shield banks and triggering new ones. The shield is most effective against light attacks.

x 150
(100%)
Heat Sink Launcher
Activation:
Open [NOTES] for instructions on use.
Installed in a utility slot, this small device will pull heat from all personal items and other utility modules before discharging it in a small disk. It has enough ammo to last through most engagements. The user can avoid detection from sensors and use devices with heavy heat creation. Disks can become hot projectiles if abused.

x 100
(100%)
Inventory
accessories

Wisewoof Plushie
This small doll is a collector's edition of a series highlighting the heroes of famous events connected to the Prismatic Imperium. It features the ability to speak pre-recorded lines with a squeeze. This is Otto von Wolfsburg who currently leads the Prismatic Senate as the Chancellor and was involved with the arrest of Jesse Ladd. His wife was trapped in a biowaste container during a dangerous hostage exchange.

x 55
(110%)
x1
clothing
Prism Plated Dress
This attire is a respectable fashion statement for imperial citizens in public. It provides low defense and high style. It can be worn in conjunction with armor modifiers. It is popular among nobility and celebrities.
Utility Slots: 2

x 2,500
(100%)
x1